Girls Team Coaches
Kim Von Dresky Walsh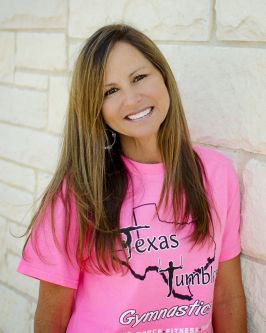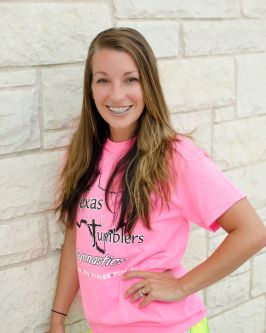 Allison Hardman
Mandi H.
Mandi grew up in the suburbs of Philadelphia, Pennsylvania where she began her gymnastics career at 18 months old when she took a mom & tot class, from that point forward her love for gymnastics grew. Mandi competed up to Level 10 when a serious car accident sidelined her hopes and dreams of a college scholarship her sophomore year in High School. A little over a year or rehabilitation and she still wasn't able to perform skills safely so she began coaching. She coached all thru college in Connecticut where she graduated with a degree in Forensic Science and Criminal Justice. Although Mandi started a full time job in her chosen field she still found time to coach in the evenings. Mandi then married her husband, Mike, who is active duty army, and they began moving quite often.
Mandi is now in her 21st year coaching. She did take a break in 2013 and 2014 to give birth to her 3 daughters; 2 year old Eliot and 1 year old twins Parker & Piper. Her love of the sport didn't keep her away long. Once they arrived in Texas she was quick to check out local gyms and decided Texas Tumblers felt like "home" to her. She began working here in January 2015.
Mandi has coached in West Haven, Connecticut; Newtown, Pennsylvania; Columbus, Georgia; Colorado Springs, Colorado; Trevose, Pennsylvania; Manhattan, Kansas and now Harker Heights, Texas. She has coached up to level 10 and held various positions such as Team Coach; Developmental Team Director; Gym Manager and Tumbling Director. Mandi's current and past certifications have included USAG Professional Member; USAG Instructor Member; USAG Safety; CPR/First Aid; AACA; UCA and ECA. She has also enjoyed attending the last three Olympic Trials as well as attending numerous USAG National Congresses in order to improve her coaching abilities.
In her spare time she enjoys being active with her family and enjoying every moment of being a parent
Recreational Coaches
Shardae Scott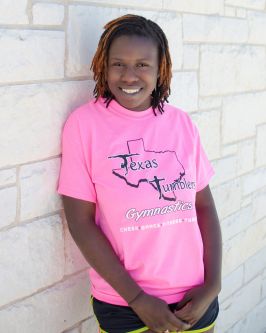 ITP Certified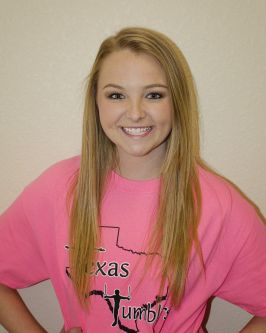 Tatum Walsh
ITP Certified
Bayleigh Washam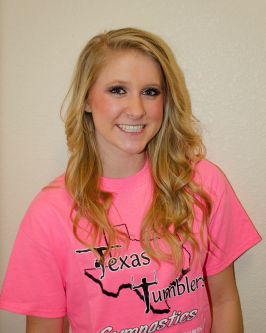 ITP Certified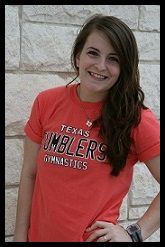 Michelle Allen
After School/Camp Director
My name is Michelle Allen and I grew up in Wimberley, Texas with my parents and two older siblings. My husband and I have been married for almost 3 years and live in Killeen with our 2 dogs, Mackenzie and Stanley. In my spare time I enjoy working out, shopping, and just having lazy days with my husband and dogs.
I started early in childcare babysitting my younger cousins and second cousins. Through high school I was a cheerleader so we put on lots of cutie camps for the younger kids of the community. When I graduated I continued working in childcare through a M.O.P.S program in Dripping springs, Texas as well as babysitting.
I emailed Texas Tumblers to see if they were hiring. I received an email saying they were and when I came in to apply it just so happened to be with the after school program, which was perfect since I have had quite a bit of experience with children. Working in the afterschool program and the pre-k program has been awesome. The kids completely make my day when they greet me with a hug and cheerful "HI MRS. MICHELLE." I am so grateful to have the opportunity to work where I do.